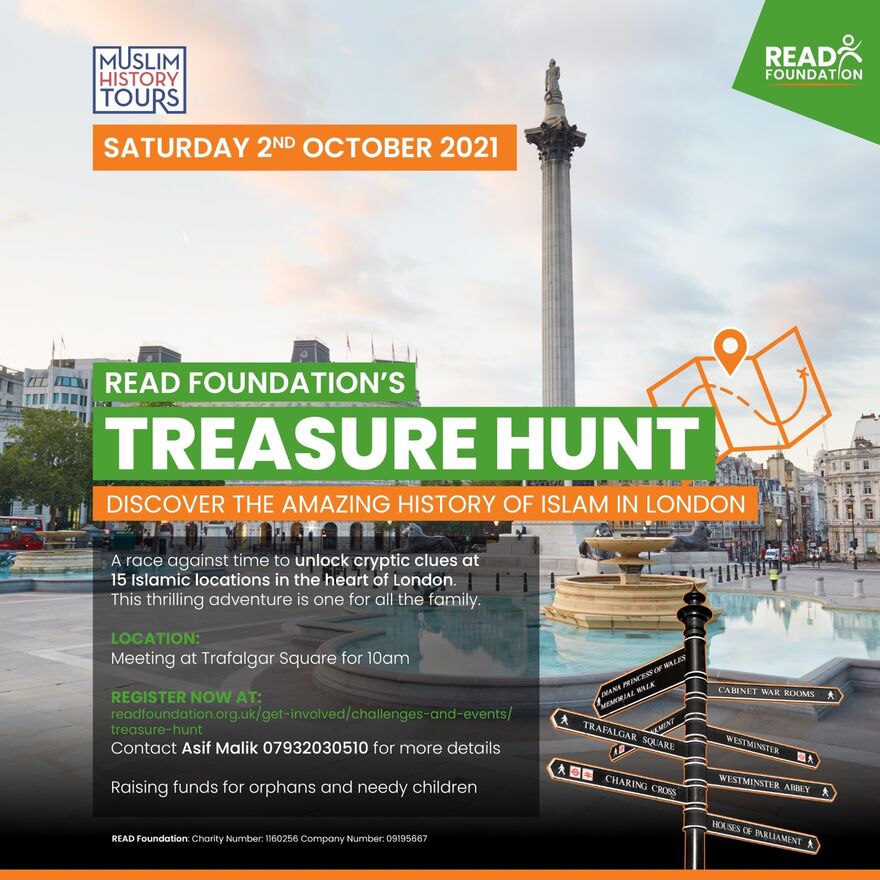 REGISTER BELOW!
>
Only 4 places remaining, book now to avoid disappointment!
► Book the date!
► Agree to fundraise £360 towards raising money for orphans with your team via a JustGiving page (we will set this up for you and will provide all the necessary information needed to help you achieve your target insha'Allah).
► Remember the winning team gets a fabulous prize!
► Make sure your whole team are medically fit to take part in the adventure!
► Wear comfortable shoes and appropriate clothes.
► The captain of the teams will be given a READ Foundation T-Shirt on the day.
► Agree for pictures and videos of your adventure to be shared.
► Team size should not be bigger than 5, if there are more than 3 children in the family we can accommodate. The minimum age is 7 years old and have to be accompanied by a parent or registered guardian.
► All travel expenses by train/bus for each team will be covered on the event day by READ Foundation (Travelcards will provided to all participants of the Treasure Hunt).
>
Things to remember during the event
► Make sure your phones are charged (it is always good to have a battery pack too!).
► Choose an awesome team name.
► No conferring with opposing teams.
► Picture/selfie needs to be taken at the sites in order for the next clue to be provided.
► Regardless of how many sites you have reached, you need to get to the end location on time – so don't be late!
► The team can't separate – you need to work together to find the locations.
► All participants are responsible for their own health and safety on the day – so please ensure you're fully fit and raring to go.
Don't break any laws and be nice😊