>
World Teachers' Day 2021
5th of October 2021
'A good teacher can inspire hope, ignite the imagination, and instil a love of learning.'
Brad Henry
Teachers are real superheroes that are a source of instruction and inspiration. They continued to educate and support learners while most people had to stay at home during the pandemic. Teachers enabled the classes to keep going, taught online, carried out assessments and tried to keep children safe when schools reopened.
In Pakistan, COVID-19 derailed socio-economic progress and pushed back its goal to achieve the UN's Sustainable Development Goals, specifically its target to 'Ensure inclusive and equitable quality education and promote lifelong learning opportunities for all.' According to the government of Pakistan's Social and Living Standards Measurement Survey, (2018 to 2019), only half of women and girls aged 10 or older in Pakistan have ever attended school.
At READ Foundation, we believe that education is a right and should be made accessed by all. We have worked tirelessly to enable female literacy and have encouraged more women into education and helped them to become teachers. Madiha Farooq is one of many former READ Foundation School students from Azad Jammu & Kashmir who re-joined in 2015 as an educator.
Madiha Farooq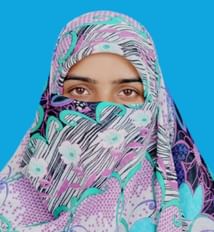 She studied a BSc at a READ Foundation School in Samahni and then completed a MSc in Physics from Mirpur University of Science and Technology (MUST). She was particularly impressed by how READ supports orphans in their education which has greatly inspired her:
"We have seen the hard work that READ Foundation has put into making the best future for us. READ is the largest private sector institution in Azad Kashmir and provides quality of education to all children. I try my best to make children better at studying and some of my students have achieved 1st position in the Board of Intermediate and Secondary Education. READ Foundation is an institution pays special attention towards character development of its students along with formal education, so that they may become productive members of the society. I wish to remain part of the success for generations to come, insha'Allah."